overview
philosophy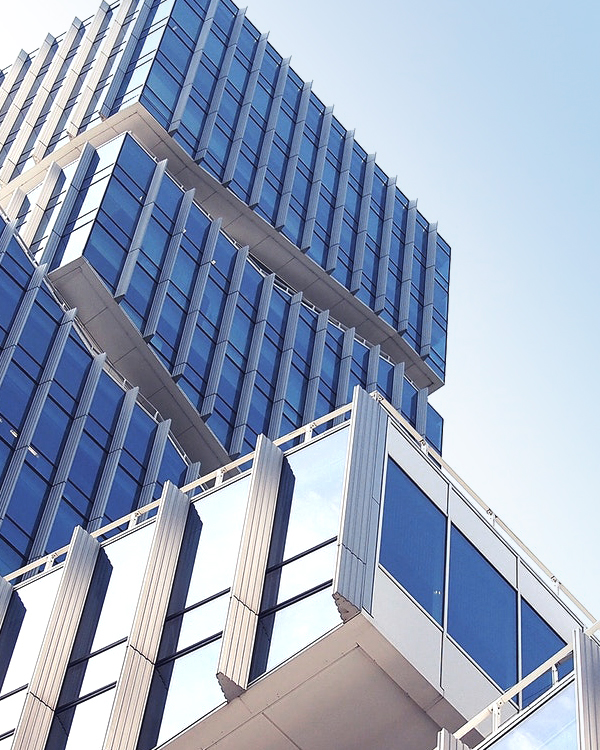 Company mottos
Customer Satisfaction
Company Philosophy
We provide various high-quality lab tools for the improvement in the quality of human lives, and contribution to the advancement of science and technology.
Innovated management
Ask ourselves whether we are doing the best what we can do. Lead innovation and changes, and design a great future.
Value management
Through international management strategies and advanced technological approaches, maintain the growth of the company and acquire profitablity.
Talent management
Our company's activities are human-based as it is humans who create the future. Create a culture of human respect based on ability, passion and optimistic attitudes.
Ethical management
As an open company to reflect social and ethical norms, provide clean management that can be trusted by all the interested parties.
DAIHAN VISION 2025
Based on advanced technology, the company will create the best quality products and services to contribute to the development of human technology and become a global leader in research and experiment machine that gives dream and happiness to all employees.
MISSION
Contributions of Human Science and Technolog
Development of Research and Experiment Equipment based on Advanced Technology and Supply Time
the realization of a welfare society
Share happiness with employees, shareholders, and local communities through continuous fruit creation
Quality policy
Based on the international standard quality system, the company provides the best quality products and services to customers in a timely manner through systematic and continuous quality innovation activities. To this end, all employees should do their best to comply with the following in their respective assignments.
Complies with ISO 9001 and ISO 13485 system regulations
All employees are sales, service and quality staff
The overall quality goal is to meet customer needs and expectations.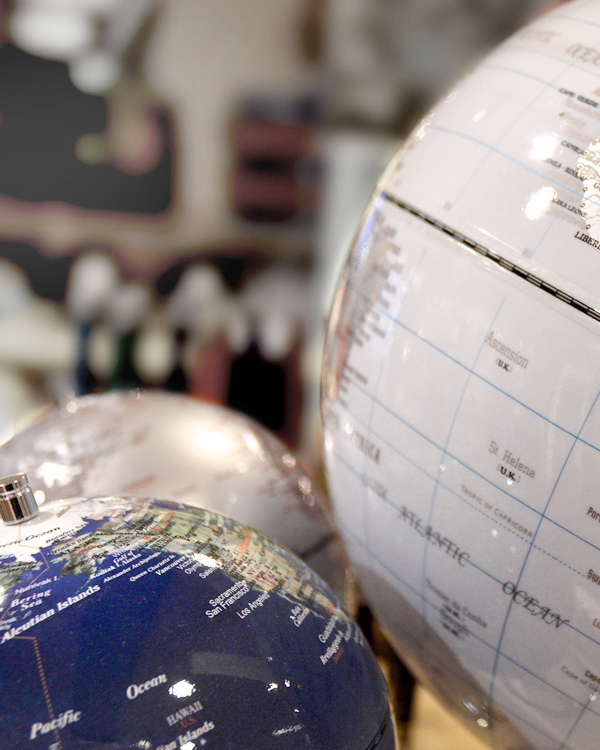 business
Growth Plans
Continuous Innovation and Full Line-up of Lab & Medical Lab Equipment Manufacturing, Globalization Management of Comprehensive Distribution Business Model, Developing the LAB Rental · Used Mall · Total Service Market and Starting the Medical Business "DAIHAN Medical"
Expansion and Success of Global Distribution
· General Distribution to Africa, 10 ASEAN Countries, and Middle East
· Global Exhibition Participation for New Market Development : Africa & Middle East, EU, Latin America, and Russia & CIS
· Supply Self-Developed WMS Program to Worldwide
· Consumable Products in Competitive Power
· Distribution of Comprehensive Catalogs Domestically and Abroad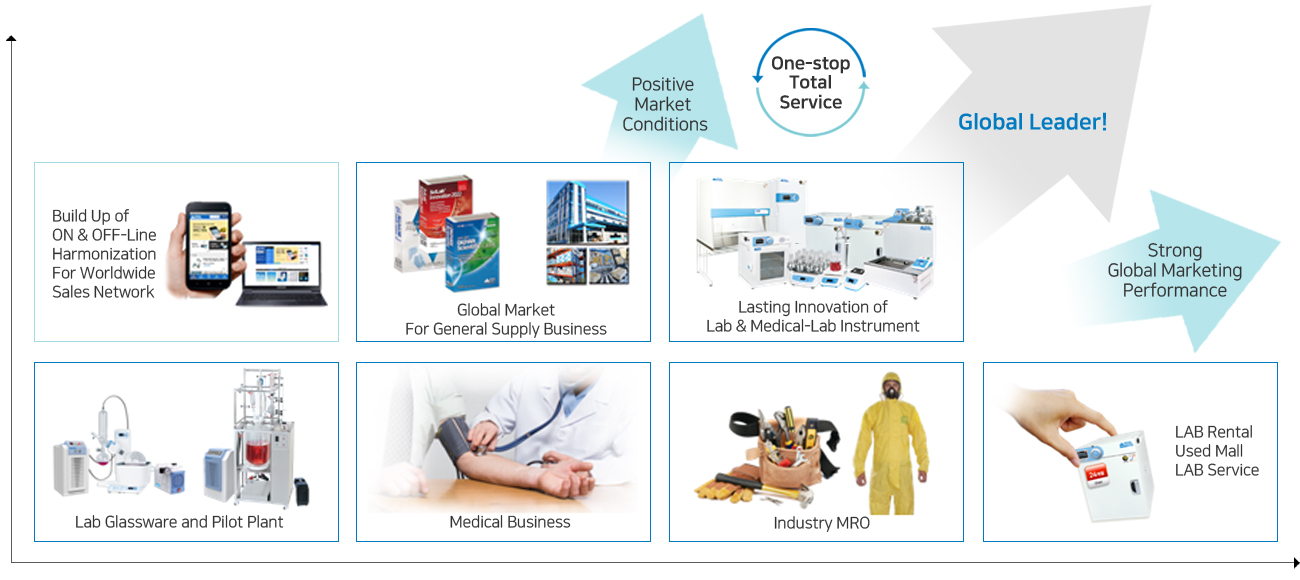 Company Profile, KOSDAQ Listed.
Company in Foundation
DAIHAN Scientific Co., Ltd.
04 Jan. 1980 Established by Shu, Chong Ku.
23 Jun. 1993 Conversion as a Corporation.
Chairman
&
CEO President
Shu, Chong Ku / The Founder.

Shu, Hyun Jeong
Capital
KRW 3,727,245,000
Sales Turnover
US$65.6 million (Last Year)
Staff
DAIHAN Head : 117, DAIHAN Group : 197
Business Style
The Comprehensive Distributor, Manufacturer and Total Service Corporation of Laboratory, Medical & Medical Lab, and Industrial MRO Products.
Head Office, Institute,
Factory, and Warehouse
326, Sinpyoungsukhwaro, Jijeong-myeon, Wonju, Gangwon-do, 26358, KOREA
Seoul Biz Center
· DAIHAN : 25-31, Hwarangro 18, Seongbuk-gu, Seoul, KOREA
· SciLab : 25-38, Hwarangro 18, Seongbuk-gu, Seoul, KOREA
Daejeon Biz Center and Store
· 42-6 Daehwa-ro 150 beon-gil, Daedeok-gu, Daejeon, KOREA Department Store for Lab Products. Total Service Center.
Global Sales-Network
· Local Official Distributors : 48(DAIHAN Scientific) + 41(SciLab).
· Overseas : 72 Official Distributors in 66 Countries.
· ON-Line Shopping-mall.
The Allied Enterprises
ALLforLAB, ALL LAB, DAIHAN-Analytics, DAIHAN-Daegu,
DAIHAN-Vietnam, SciLab Korea, SciLab-Malaysia
2-Overseas Franchisee
DAIHAN-Indonesia
SciLab-Vietnam