history
history
2020~present
2023
Allforlab, Exemplary taxpayer award (Mar. 3)
2022
SciLab Korea, Commendation from the Commissioner of the National Tax Service for the Exemplary Taxpayer Award (Mar. 3)
DAIHAN Scientific(DAIHAN Medical) Participated in "KIMES 2022" Exhibition (Mar. 10~13)
Chosen as a Global Hidden Champ of Korea (Apr. 22, 2022 ~ Dec. 31, 2025)
Established SciLab Korea Logistics Center in Wonju "DAIHAN Science Green Park" (Sep. 29)
SciLab Korea, "Hi-Seoul Company" (The Excellent Company of Seoul) Certified (Oct. 1, 2022 ~ Sep. 30, 2025)
2021
ULT Freezers Medicaluse Approved (Jan. 7)
Multi-Vendor Agreement with Government(PPS) for ULT Freezer (KRW7,540,000,000 VAT Included) (Jan. 19)
DAIHAN Scientific, Wonju Tax Office's Excellent Taxpayer Commendation (Mar. 10)
Registered "DAIHAN" Brand in EU (Apr. 17)
Established Production Facilities in Vietnam (Apr. 19)
DAIHAN & SciLab Participated in KOREA LAB 2021 Exhibition (May 25~28)
SciLab Korea, Recertification of "Innovative Growth" Venture Company (Jul. 21)
Registered "DAIHAN" Brand in USA(Nov 16)
Won the Export Excellence Award in Gangwon-do (Dec. 15)
Chairman Shu, Chong Ku Resigned co-CEO (Dec. 31)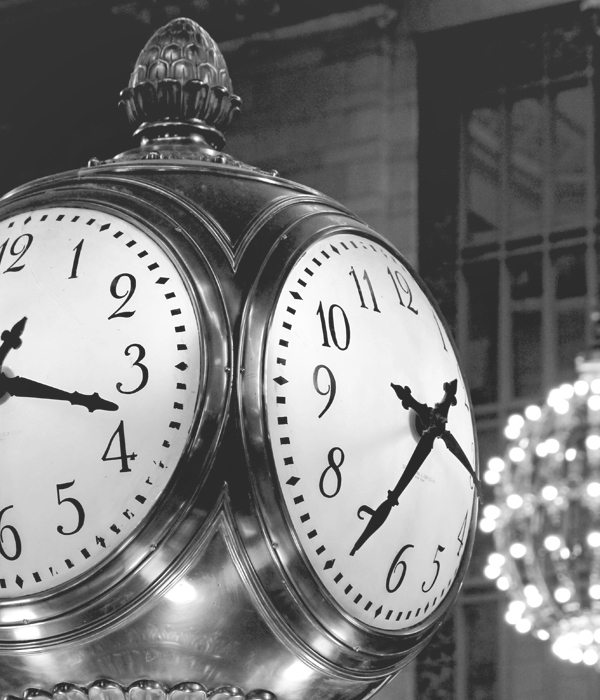 2020
Opened a Store in Amazon.com(Jan.)
Opened a Store in Alibaba.com(May)
SciLab Korea, Chosen as a Promising Export SME(Jun.)
Nat'l Quality Management Convention; Excellent Service Quality Award (Nov. 19)
Opened YouTube Channel "DAIHAN UTube" (Nov.)
Vaccine & Pharm. Refrigerator(6 Items) Medicaluse Approved (Nov.)
Korea World-Class Product Award; Autoclave & Hotplate Stirrer (Dec. 9)
2010~2019
2019
DAIHAN & SciLab Participated in KOREA LAB 2019 Exhibition (April 16~19)
Started Lab Rental, Lab Service and Medical Business (May)
Selected for SMART FACTORY Support Project (June)
Established "DAIHAN Scientific Vietnam" (July)
Started Used Equipment Business (November)
2018
DAIHAN-Brand Launches Next Generation Upgrade Models
Development of the Korea's first PP Bottle and Launching
Selected as a Global Small Giant Corp. of Korea (April 5)
DAIHAN & SciLab Participated in KOREA LAB 2018 Exhibition (April 17)
DAIHAN Analytics Opened Online Shopping Mall (May 17)
Participated in ACHEMA Exhibition (June 11~15)
Company Reorganization Run by co-CEO (August 6)
Acquisition of DAIHAN-Daegu (August 30)
Established the Second Factory (November 29)
2017
2017 Korea Excellent Brand Awards (January 17)
Agreeing a business partnership agreement with Medicinetics Co (MOU) (January 18)
Established a subsidiary of the Korea Analyser (March 2) : Specialized handling of laboratory and research institutes
KOREA LAB 2017 Korea Science & Cyclap (April 18)
Kangwon National University and the Industry-Academic Cooperation Technology Development Agreement (June 1)
Certified as a subsidiary company (June 29)
Agreeing Industry-Academic Cooperation Agreement with Wonju University in Gangneung (July 20)
Public sponsorship of KBS 2TV drama "Mad Dog" (Oct. 19)
DAIHAN-Brand Introduces New Products for Self-Development
Construction of the MRO Business Team of the Korea Science Headquarters (December 1)
The 21st Grand Prix Winner of Kangwon Small and Medium Enterprises Award (December 6)
2016
2016 Customer Impression Management Award Winner (January 7)
Awarded commendation for outstanding management by the Korea Science, Technology and Industry Cooperative (Feb. 25)
Suh Jung-gu's CEO reappointment (March 17)
Korea Science and Technology Mobile Shopping Center (October 14)
Wonju Medical Device Industry Honorary Company Awarded (Dec. 2)
2015
Foundation of Subsidiary Company, ALLforLAB Co., Ltd (Apr)
Foundation of Corporation in USA corporate (Jun)
2014
Foundation of Corporation in Thailand, Turkey, Malaysia corporate (Feb)
2013
Obtained the Korea Service Quality Certification.(Oct.)
Obtained the GD(Good Design Award) mark for ULT freezers, Ovens, Incubators.(Oct.)
2012
Foundation of Subsidiary Company, SciLab Korea Co., Ltd. which is a manipulator for Lab Glassware and also the general distributor for handling all kinds of scientific products (Apr.)
GMP(Good manufacturing practice) certified (Jun.)
Launched healthcare business / developed Smart Lab. (Oct.)
USD 10,000,000 Export Award achieved and Launch Smart-Lab™ System of the World's First (Dec.)
2011
Listed on KOSDAQ(Korea Securities Dealers Automated Quatation) (Nov.)
Entered into a contract to supply Ultra Low Temperature freezers (USD 3.12M) in Europe (Nov.)
Foundation of Corporation in China (Dec.)
2010
Supply Contract of annual USD 3,000,000 with North America company (Jan.)
Foundation of Representative office in Germany (May)
Acquire UL-marks for DAIHAN-made Incubators and Ovens (Jun.)
Wide Construction & Move to Wonju Facilities in Gangwon Province implemented with DAS(Digital Assorting System) and WMS(Warehouse Management System) (Nov.)
USD 5,000,000 Export Award achieved (Nov.)
2000~2009
2009
USD 3,000,000 Export Award achieved and Foundation of Representative office in China(Opening English & Chinese Websites)
2008
Entered into a partnership with As-One from Japan.
2007
Establishment of Corporate R&D Center with Korea Polytechnics and USD 1,000,000 Export Award achieved
2006
Established new facilities in Namyangju, Gyeonggi-do for mass production.
2005
Joined out a member of KSIIC( Korea Scientific Instruments Industry Cooperative).
Establishment of new factory in Gyeonggi Province : Mass Production System
2003
Start of Lab Instruments Manufacture(ISO9001 certified)
2000
Distributed catalogues in the form of encyclopedia.
1990~1999
1999
Launching DAIHAN-brand products and establishing globalized sales strategies
Joints with 45 leading domestic manufacturers
Increase (capital of KRW 530 million): Full-time employees and shareholders of the company
1998
Korea's only completed 'Science Foundation general department store system'
Establish 'One-Stop Total Service' for Customer-First's Ideological Realization
1996
Global Sourcing from 40 International Manufacturers, Agreement with 32 Local Distributors, and Release of "DAIHAN General Catalog"
1993
Foundation of "DAIHAN Scientific Co,. Ltd."
1980~1989
1988
Good Taxes Rep. Chang (Seoul Regional Tax Office Director)
1984
Good Taxes Rep. (Chief of Zero Tax)
1980
Foundation of "DAIHAN Scientific" as a private company for Lab Glassware & Consumable Items